Liberty is a documentary film exploring Minarchism, Voluntaryism, 3rd Party politics, and Statism in the United States. There is no better time for a documentary film that explores the notion of "liberty", what it has meant for the development of the current political climate, and how the re-embracing of its ideals can positively affect all Americans, regardless of political affiliation. Through interviews and b-roll collected during a road-trip style production, the filmmakers will explore libertarianism in its varied forms, uncover the schisms that divide its current adherents, and positively influence the future of the movement by unifying its constituents through a common alliance under its core principles.
What is Liberty?
"Freedom; exemption from extraneous control. The power of the will, in its moral freedom, to follow the dictates of its unrestricted choice, and to direct the external acts of the individual without restraint, coercion, or control from other persons."
Liberty is the precept upon which the colonial forefathers founded this country, fighting against the tyranny and rule of the British monarchy, sacrificing their very lives in order to give all future generations a place to live free and prosper. Many ideologies which uphold liberty as a fundamental value also adhere to a philosophy known as the Non-Aggression Axiom (also called the "Non-Aggression Principle" or NAP). NAP is the idea that each person has the right to make his or her own choices in life so long as they do not involve aggression – which is defined as the initiation of force or fraud against others. It is considered by many to be the cornerstone principle of libertarianism. Thus, liberty can be defined simply as the freedom to make choices, to live our lives in the way that we feel is right -for ourselves, for our families, and for our nation.
The liberty community has stood together and maintained the idea that all individuals deserve the freedom to choose their own path in life. Today, however, the liberty movement is a fragmented mess. Amid relentless infighting and the self-imposed isolation of closed off philosophies, we have forgotten what we all have in common: the desire to live free. This film will serve as a platform to expand the call to unification through liberty in today's increasingly apathetic age, and bring momentum back to a stagnating movement.
Liberty will examine what some of the most prominent minds within the liberty movement are doing to reinvigorate the cause and to finally ensure "liberty, and justice for all".
Synopsis:
Liberty will consist of three chapters covering the history and future of the liberty movement.
Chapter One: The Past 
Some might say the movement has never been as closely knit as it was during Ron Paul's run for the presidency during the campaigns of 2008 & 2012. Liberty will revisit some of the defining moments of the revolution, and the aftermath. We will be exploring some of the dirty tricks that were used to try to derail the liberty movement, the media blackouts, censorship, and so on… We will also examine some of the groups and the leaders from within liberty-minded organizations, and those who were influenced by them, will expound upon their contributions to liberty and where they are now. We will examine how their views may have changed, what they learned from the experience, and how it has affected their struggle to further the cause of liberty over the past few decades.
Chapter Two: The Present 
The liberty movement has fragmented into dozens of factions, often at war with one another over the petty details which define their specific ideologies. Many within the movement have failed not only to spread, but even to maintain the fiery passion for liberty. Liberty will explore the stagnation within the movement and the many different pockets of identity it currently consists of. It will help bridge the gap of understanding between people who may not be familiar with these philosophies, their adherents, or even their existence. Above all, Liberty will serve as a reminder that the core values of all these myriad factions all have one thing in common: they are all based on the mutual foundation of Liberty. This film will remind them that they have more in common than they have differences. They all share the same enemy: tyrants, and those who would use coercion to satisfy their desires, justifying their crimes with unjust laws, and trampling on the natural rights that all humanity has been gifted with by the simple act of being born.
Chapter Three: The Future
Many have thrown in the towel on trying to change "the system" through playing by its rules -rejecting politics, campaigns, and even voting. They have transferred the energies once directed towards the political playing field toward strategies such as self-reliance, self-governance, and self-sustainability. However, the most hard core Anarcho-capitalists, Agorists, OathKeepers, Anonymous members (and their supporters), Occupy Movement attendees, Military Veterans, liberty-loving statists, and liberty-loving anarchists can all find a common ground in the one love they share: liberty. Can they be united once more? help us find the solutions, strategies, and alternatives that are needed now more than ever. In the final chapter of the film we will examine what some of the most prominent minds within the liberty movement have done, are now doing, and are planning to do to further the cause. This documentary will create a general consensus of where the future of the movement is headed, but more than that: Liberty will provide a clear path towards a bright and hopeful future where the spark of freedom can blaze within us all and ignite a fire of change that will spread across the nation to finally ensure "liberty, and justice for all".
The Long and Winding Road (How to Produce a Successful Documentary)
There are three things vital for any documentary to be considered a success: a topic relevant to the market, high production values, and – most importantly – a built-in audience. Liberty, by design, has all three.
Topical Relevance:
With the 2016 election cycle now behind us, there is no better time for a hard-hitting political documentary exploring topics that the mainstream news networks consistently ignore. Reminding people of the noble fights of the past, while offering solutions for the future, Liberty will appeal to the curious Republican/Democrat whose party ignores many of the issues they may deem most important. It will appeal to those who are seeking to expand their knowledge of American policy, learning from history so as not to repeat it. It will appeal to the liberty-minded individual unsure of how to proceed in these turbulent times.
Production Value:
Film is primarily a visual medium, thus it is of vital importance to meet the standards of quality that over a century of film viewing has instilled in the movie-watching public. With state of the art equipment and a team experienced in utilizing its capacity to create atmospheric and emotional content, Liberty will not only be informing and inspiring, but it will be beautiful to watch as well. And with the talent of Jordan Page behind the music, the soundtrack will deliver an auditory experience that will fully immerse the audience in the journey
Audience Appeal:
Without an audience eager to view the finished product, there is no chance for a film to change lives or make money. Fortunately, Liberty, by its very nature, has a built-in audience of millions. While Libertarian and other third party candidates only received a small percentage of the popular vote in 2012, that number still stands in the millions. Since then, many more have become interested in Libertarian ideals. In fact, many of the topics that were first introduced to the political arena by Ron Paul have since become mainstream topics of conversation. Ideas such as ending the war on drugs, auditing (or even ending) the Federal Reserve, and addressing the corruption that comes with corporate influence have been addressed by major candidates from all of America's major parties. With Liberty addressing all of these issues and more, it has the rare ability, in a political film, to cross political barriers, reaching individuals spread throughout the ideological spectrum, and engage audiences of all affiliations.
The Team:
The success of a great documentary depends largely on its crew, and we have picked top-notch individuals who have extensive experience in filmmaking, research, documentary production, and political action.
Neil Radimaker
Director / Cinematographer / Co-Editor.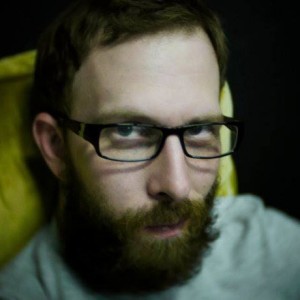 Voluntaryist, Agorist… call him what you will. This man supports the core of liberty to the fullest. A Photographer, Editor, Videographer, Designer, and Consultant by trade, he wears many hats in this life. Neil also helps many activists develop liberty minded collaboration networks. In his spare time Neil can be found advising and producing content for more than a few liberty-minded activists. Neil holds key voluntary positions within  The Conscious Resistance Network & Uncorporate Media.
Neil brings an exclusive vision to his projects with an educated and engaging sense of humor. This unique approach along with his polymathic nature is what makes his style so exclusive. Neil's videography and editing skills are top-notch; he is a jack of all trades, drawing inspiration from a myriad of skills to exemplify his well-rounded expertise and insight in the production industry. Sprinkle all that with some professional OCD, an ardent attention to detail, and an unorthodox approach to creative thought, the results are always satisfyingly unpredictable.
Neil has shot for networks such as MTV, True TV, Animal Planet, Epix, and Kcal 9 of CBS; not to mention his involvement with the 2011 Latin Grammys. He has even shot television pilot episodes for Paul Crook's "Superstar Guitar", Sleepy Brown's "Sleepy Vegas" and "Operation Repo". He has such a keen eye that he has even talent scouted for a VH1 Fashion Show. His filming experience doesn't end there; Neil has produced content for over a dozen well-known and reputable corporations including McAfee, US Airways, Volkswagen, Honda, GMC, Stanley Steamer, Konami Gaming, and Advantage Rent-A-Car. Neil has worked alongside and studied under, famed photographer Shane O'Neal. He has also collaborated with other well-known photographers such as Mike Prado, Dominic Petruzzi, and Isaac Madera, as well as industry producers and directors such as Scott Colthorp, Aaron Wilder and Rod Roddenberry.
Jeremiah Rounds
Videographer.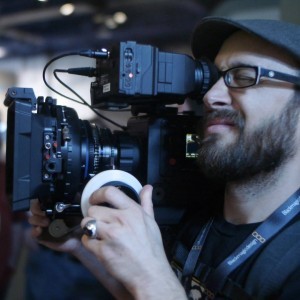 Vice President of Collective Minds Media, writer, director, producer, cinematographer, editor, and all around artist; Jeremiah has filled nearly every role possible on set at some point in his career. He has worked with such well-known talent as Nicolas Cage, Elijah Wood, Carlos Santana, and Wyclef Jean. He has created content for such prestigious companies as Dodge, Samsung, Molycorp, and Harley Davidson. His body of work crosses all genres, from narrative film to documentaries, from commercials to music videos, from event videography to corporate training videos, from shorts to features to entire video series –he's done it all.
Shortly after high school, Jeremiah joined the US Navy and served as an Electrician's Mate (Nuclear Field), aboard the ballistic missile submarine USS Maine (SSBN 741). During his training in Nuclear Power School, he discovered a love for hard science that, perhaps paradoxically, perfectly complemented his lifelong love and talent for the visual arts. Upon his honorable discharge, he set out on a quest to learn all that he could in as many fields as possible, which eventually led to a Bachelor of the Arts degree in (unsurprisingly) Liberal Arts.
For most of his life, Jeremiah had little interest in politics. However, during Ron Paul's 2008 bid for the presidency, he learned that not all politicians are liars, criminals, and corporate shills. Dr. Paul's campaign inspired him enough to join the cause in 2012, when he served as a Republican Delegate for Clark County, Nevada. After the party's shameful antics at the RNC, he has since become a proud RiNO (Republican in Name Only), because the rules in his district would not allow him to vote in most regional elections, were he to register as a third party. Still, he furthers the cause of liberty in his own small ways while rejecting nearly all politicians – without regard to political affiliation.
Ford Fischer
2nd Unit Director of Photography.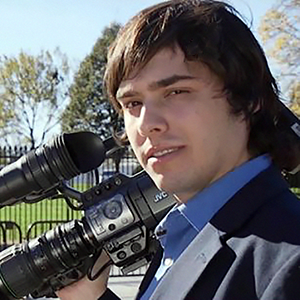 Ford Fischer is an independent videographer, editor, and computer scientist/web designer. He co-founded and designed News2share.com as an engine for independent videographers and citizen journalists to contribute to the evolving news cycle. He is the editor-in-chief of News2Share. His work has been featured on CNN, Fox, MSNBC, ABC and more. He is available for hire as a freelance videographer/journalist.
He graduated Cum Laude from the Honors College at American University School of Communication with a B.A. in Film and Media Arts, Minors in Business Administration and Computer Science.
News2Share (N2S) is an online media outlet based in Washington D.C. In addition to providing objective and engaging content to our viewers, they strive to provide useful footage that can be integrated onto other news networks. Their quality coverage of current events spans from local and national politics to international conflict.
Jordan Page
Music Supervisor / Composer.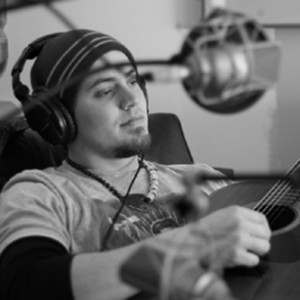 Jordan Page is an American recording artist who performs a mixture of rock and folk music that has captivated audiences all over the US. He is known for headlining at major protests and rallies in support of freedom, peace, and limited government. His lyrical poetry is as poignant as it is spiritual, and is matched only by his incredible guitar skills. Jordan has headlined at hundreds of political events since 2008 and is known as a leading voice of liberty in America. Jordan shared the stage with Congressman Ron Paul 18 times on the presidential campaign trail including the Revolution March in 08′, the Iowa Straw Poll in 11′, and the Sun Dome Rally in Tampa at the RNC in 12′. He has performed live on CSPAN numerous times at major events as well as television programs including Freedom Watch with Judge Andrew Napolitano and FOX Strategy Room.
Jordan is the host of a popular internet radio show "Page Against the Machine," and is also a regular guest on political talk shows including Huffington Post Live, Declare Your Independence with Ernest Hancock, and The Josh Tolley Show. He was listed by the Washington Post as the most popular artist among Ron Paul supporters in 2012 and his fearless and iconic anthems Liberty, Message of Freedom, and Pendulum continues to inspire freedom-loving people to stand up against corruption and immoral wars. Jordan's songs were featured in major films of 2013 including Alongside Night and Silver Circle, and he made cameo appearances in both films. Page's songs have also had major radio play and internet distribution through XM Radio, Clear Channel's iHeartradio, Yahoo! Radio, AOL, iTunes, and Napster.
Barry Hess
Narrator.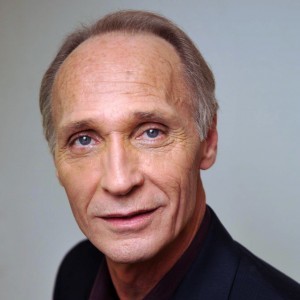 Barry Hess has been an active Libertarian since 1987. He is currently serving his third term as vice-chair of the Arizona Libertarian Party and his 5th term as a precinct committeeman.
Barry was appointed to the federal H.A.V.A. committee representing Arizona by then Secretary of State, Jan Brewer. As a point of distinction, he was the single vote, from a body of 20 Citizens from each of 50 states, against instituting electronic voting to replace the verifiability of simple paper ballots. Barry does not hesitate to stand up for what he knows is right.
He has been an active part of Arizona's political scene, consistently injecting the "freedom" message in public discourse at peer level with all of Arizona's political leaders. He is a popular speaker at Libertarian National Conventions as well as F.I.J.A., (Fully Informed Jury Association), N.O.R.M.L. (National Organization for the Reform of Marijuana Laws), He was elected (though he had to decline due to campaigning) 1st delegate to the Continental Congress 2009 to represent Arizona.
As a popular radio, television and video host, guest host, columnist, writer, commentator, and speaker, Barry has influenced the political culture of Arizona in profound ways by exposing more people than ever to the sanity of the libertarian political philosophy.
His absolute adherence to libertarian philosophy is now paying off; Barry has earned the endorsements of major Arizona political figures like Senator Karen Johnson, Sheriff Richard Mack, and Libertarian Party Founder, current candidate for the U.S. Senate and inventor of the world's smallest political quiz, David Nolan.
Margaret Cecile
Casting 
Margaret Cecile is a liberty activist. She got her start in the Ron Paul presidential campaign in 2007. She worked on the 2008 campaign at the grassroots level and in the 2012 campaign at both the grassroots level and national level. In 2011, she started the group, "Veterans for Ron Paul" to help organize a march led by Adam Kokesh in D.C. that took place in February 2012. She later helped people get to Tampa, FL for the Republican National Convention by creating, "Rides for Ron Paul" with Joe Blaze.
After the conclusion of the 2012 Ron Paul presidential campaign, she got involved in radio. She helped produce "Post Politics with Tripp Pugh" on Liberty Movement Radio. She advertised for the show and booked guests. She discovered that she loved it so much she eventually bought Liberty Movement Radio in 2014. On the side, she also helps produce "Week in Review" with Keven Harris of Raz Radio.
Gigi Bowman
Casting 
Gigi Bowman is a political activist known for her run for NY State Senate and for creating the Ron Paul influenced organization, Liberty Candidates. She has also run numerous political "liberty" events throughout the country, while speaking out against Corporatism after the death of her daughter Kati due to the Pharmaceutical Medication. She resides in Long Island with her husband Ken Bowman.
Gigi has a long list of achievements including:
Past President Liberty Candidates, Past President Save Long Island, Past Organizer Nassau/Suffolk Ron Paul 2008/2012 Meet-up, Past NY State Senate Candidate, Past NY State, Vice Chair, Libertarian Party, Executive Committee of the Suffolk County Libertarian Party, Author "How To Run For Office On A Liberty Platform", Libertarian Activist, Real Estate Agent, Director of Huntington Chapter of Long Island Board of Realtors, Member of LOLA Ladies of Liberty Alliance, Member of Oath Keepers of Long Island, Event Organizer: Libertyfest NYC, Save Long Island forum, Ron Paul March on Washington, Boots on the Ground, New Hampshire, Paul Festival, Libertarian Speaker, Blogger.
Steve Susman III
Advisor – Initial Startup Contributor.
Steve Susman is a two time Liberty Candidate who ran for Congress in Texas District 22 in 2010 and 2012. He has tried his best to unseat the incumbent, Pete Olson who has egregiously used the Constitution as a doormat. Spoke at Liberty Fest 2010, with many other candidates to raise funds for 9/11 first responders.
He is the Owner of Total Package Automotive in Houston, Texas and also the co-owner of Raw Tejas Soap. Susman was one of many who helped to organize End The Fed rallies in Houston from 2009-12. He continues to help Houston Free Thinkers in some aspects and endeavors.
Production Schedule:
Filming of Liberty is tentatively scheduled to commence during the summer of 2018. After principal photography has wrapped, the post-production phase will take place in Las Vegas, NV. During this phase, the director and producer will supervise the final editing process, secure any necessary archival footage, score the film and mix audio, add titles and optical effects, and ultimately produce a digital master for delivery to backers -and distributors worldwide.
Risks and challenges:
As with any film project, the primary risk is that we don't get funding sufficient to cover our expenses. However, with the minimum goal set for our campaign, all production expenses will be covered. Thus, our main risk will be abated upon successful completion of our campaign.
Additional risks are entailed whenever extensive travel is a part of a film production, but with insurance and contingencies built into the budget, the risk is minimized.
Finally, there is a risk of being able to complete the post-production in a timely manner. That is why we have included post-production costs in our stretch goals. If these goals are not met during this campaign, we will launch another fundraising campaign -provided sufficient funds have not been raised during production. Should this prove to be unfruitful, the filmmakers are dedicated to complete the film at all costs, however volunteering weekends may stretch the post-production out for many additional months.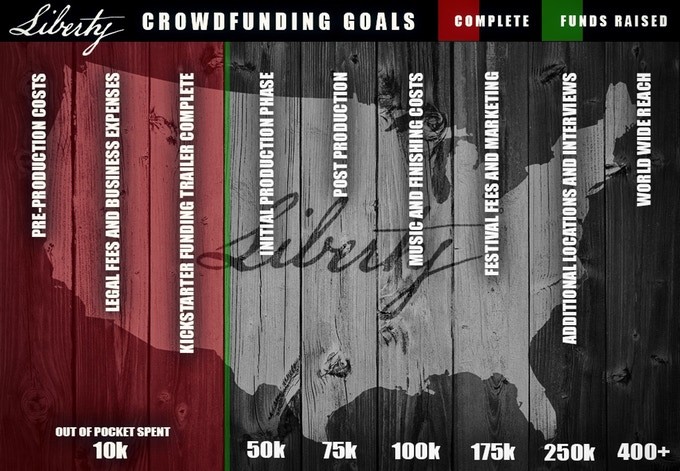 Please, join us on the journey!